Re-Imagining a Better Tomorrow
This past year, the economic and social inequality that exists in our society has been brought to the forefront by the pandemic, recession, and the demands for racial justice. As we celebrate 30 years of the Americans with Disabilities Act (ADA), we cannot ignore that an important promise of this legislation – building economic self-sufficiency for people with disabilities – has remained just that – a promise! Even after three decades, 70% of working-aged adults with disabilities remain unemployed and continue to live in poverty. The COVID-19 Pandemic has only made the situation more dire, with nearly one million jobs having been lost in the disabled community.
These last few months have made us all pause. At Synergies Work, we took this time as an opportunity to re-imagine our role and reinvent ourselves to support the needs of those we serve. We have tried new and different things. We have learned to be bolder in our goals and the way in which we do our work. Amid catastrophe, we are seeing opportunities for real change and a chance to create a world that will be radically different from the world we left behind.
As the reality of the pandemic hit us, we cancelled, in early March, our art exhibitions, live art demos and our weekly in-person art gatherings at a local Arts center. Within a few days, we started our virtual art gatherings and we realized that geographical boundaries are irrelevant! No brainer, right?! But this realization, coupled with the forced need to adapt, opened the entire country for us. Synergies Work opened its doors (virtually of course) to anyone and everyone creative or wanting to be creative at no cost to them.
Featured Story
Nancy and her young adult son Alec joined us from Nebraska and then Illinois as she moved from one state to the other while providing full time care to her son diagnosed with autism. Weekly art gatherings were their anchor to a community that kept them motivated and creative. She brought her adventures and enthusiasm to the group.
In times of crisis, we built alliances and outside support demonstrating our belief that we are better together. Friends of Synergies Work stepped up and supported our efforts to provide art supplies to everyone who needed them We are grateful to our donors who gave generously. Thanks to the Hudgens Art Center, the Hospital Art Foundation and to our volunteers and board members who facilitated connections and ensured that supplies reached everyone safely.
During this period, we have also revamped the Synergies Work shop to sell prints and masks featuring the works of our artists allowing them to explore new opportunities of turning their arts into sustainable businesses.
Many artists and micro businesses struggled to stay afloat throughout the COVID-19 crisis. In August, Synergies Work launched our first ever Impact Grant Program where we provided funding to four small businesses.
Sulaimon Salam, a Synergies Work entrepreneur and radio host, used his grant to pay for outstanding rent, electricity bills, and upgrade his studio equipment
Stephany Glassing, a Synergies Work artist, used the grant to develop merchandise  that she now sells online featuring her artwork
Angela Pratt, a member of InnerVision ministries, used her grant to provide hygiene kits to men and women with visual impairments living in poverty
Ben Oxley, a digital creator, used his grant to launch an interview platform for individuals with disabilities to share their storie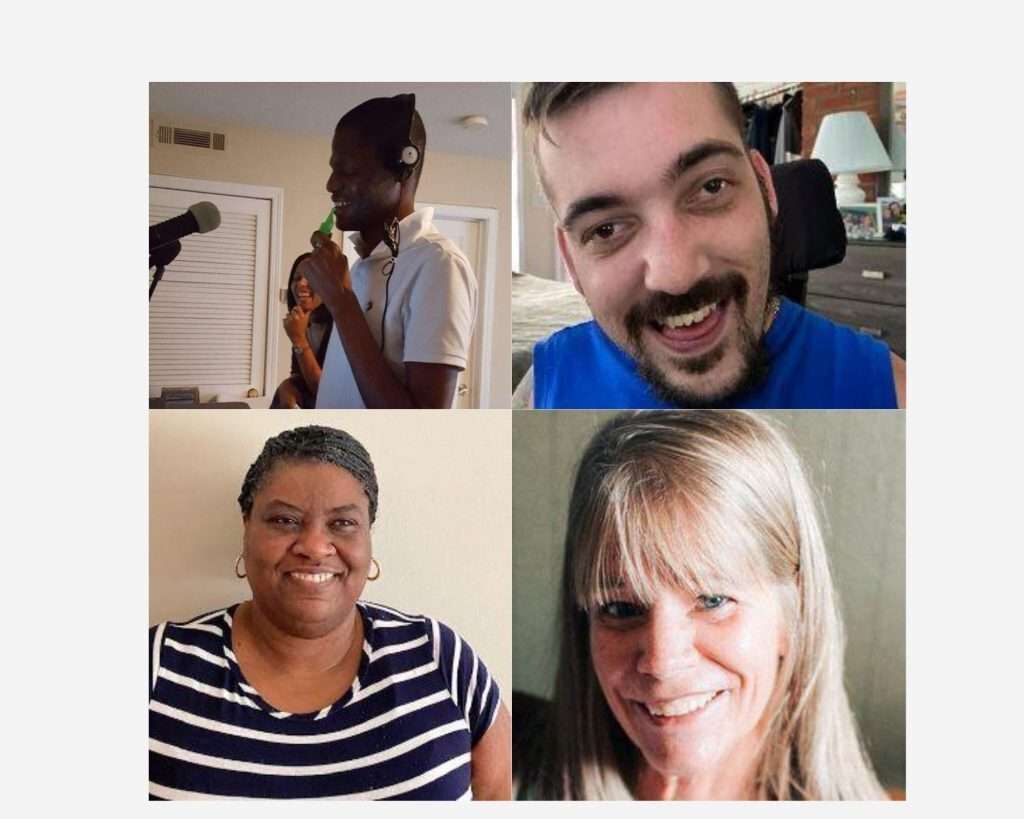 We consider our role to be a bridge between the disability community and the business world.  We host quarterly business events to build connections while sharing pertinent information. In early August, Synergies Work invited  a powerful panel of speakers to discuss their strategies for adapting to change – Are they building windmills or walls? Our panelists included:
Jeff Hilimire, the CEO of Dragon Army and author
Vivian Greentree, the SVP of Corporate Citizenship at Fiserv 
Kashi Sehgal, CEO of Gigabark
Nandi Isaac, Synergies Work Member and Founder of ScanwithNan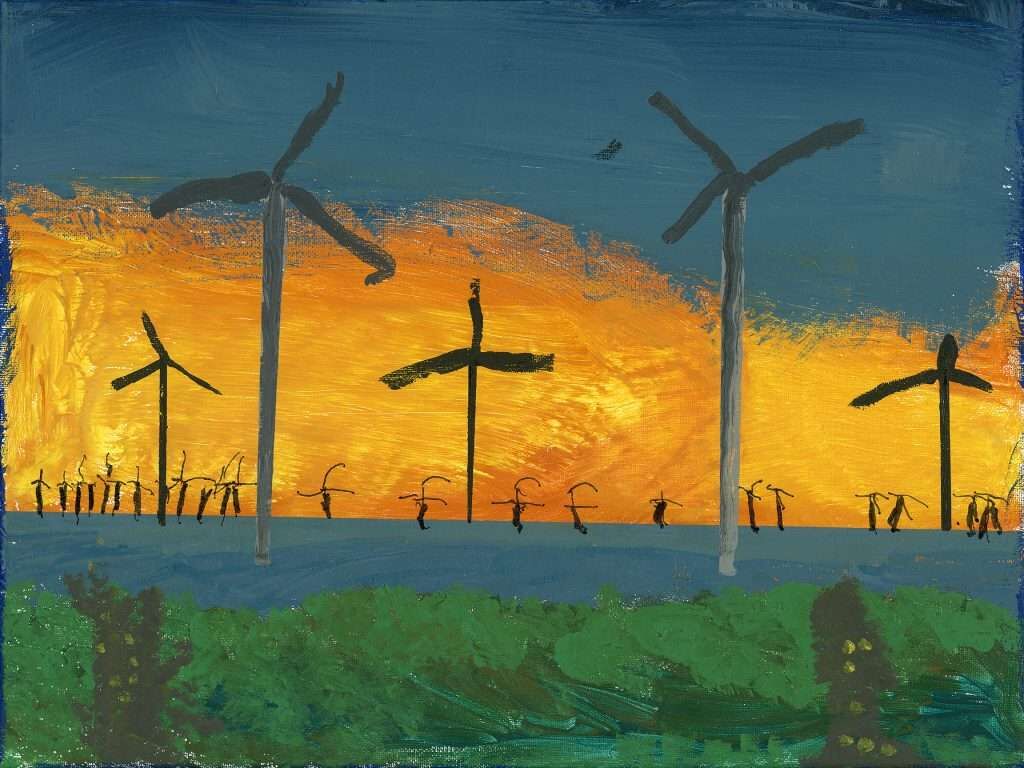 In September, Synergies Work launched our i2i Business Program to help individuals with disabilities launch and grow their businesses. Our free program continues to provide mentoring, access to funding, and resources. The first term of our incubator closed at the end of October with the next set to launch in Spring 2021 with weekly mentor-led community groups, practical and tactical learning labs, and an opportunity to apply for Impact Grant funding at program completion.
This program is open to every person with a disability who wants to launch or grow a sustainable business. Through the support of our business mentors and volunteers, we have been able to achieve incredible things.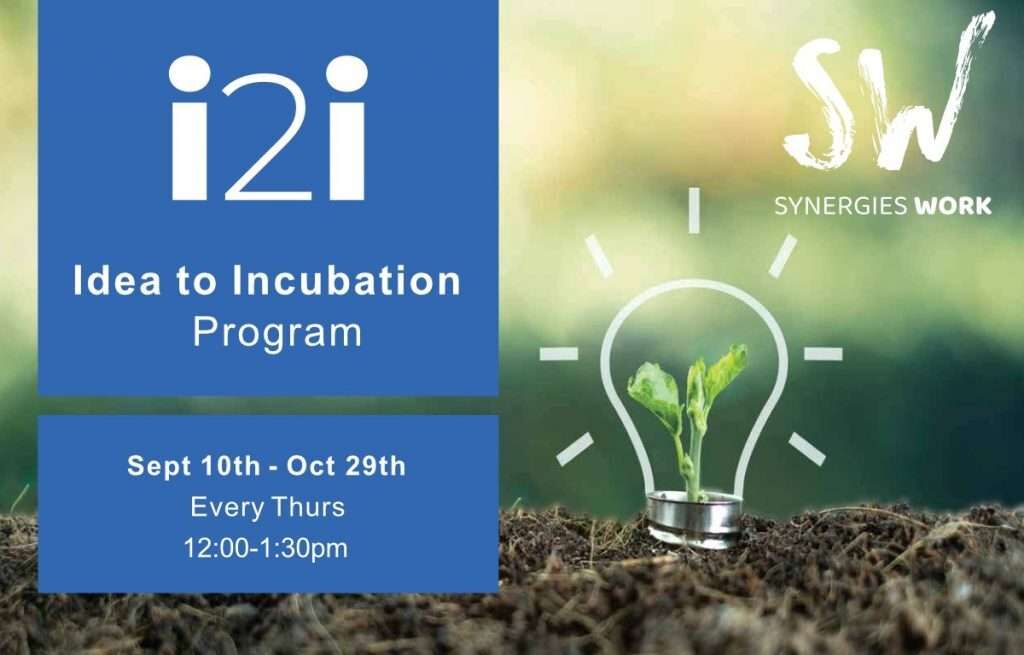 Featured Story
Discovering Synergies Work a few months ago, has been absolutely life changing. I am 56, and was diagnosed with Bipolar disorder at 19. I have had countless manic and depressive episodes including several hospitalization. I've always used art as a hobby for an outlet, but now I'm able to work at building a business. The i2i workshops have been amazing and all of the professionals totally top notch. I am learning so much and have wonderful support both business wise and personally. For once life seems possible!
Lauren Dubrinsky, Artist
Economic empowerment is  closely entwined with our civic duty. In October, Synergies Work hosted an informational webinar to shed light on the importance of ensuring voting accessibility. It  featured leaders from the Disability Community and  the state elections office.
Chris Harvey, Elections Director at the Georgia Secretary of State's Office
Charlie Miller, Legislative Director with Georgia Council on Developmental Disabilities
Vincenzo Piscopo with The Coca- Cola Company
Janet LaBreack, Synergy Consulting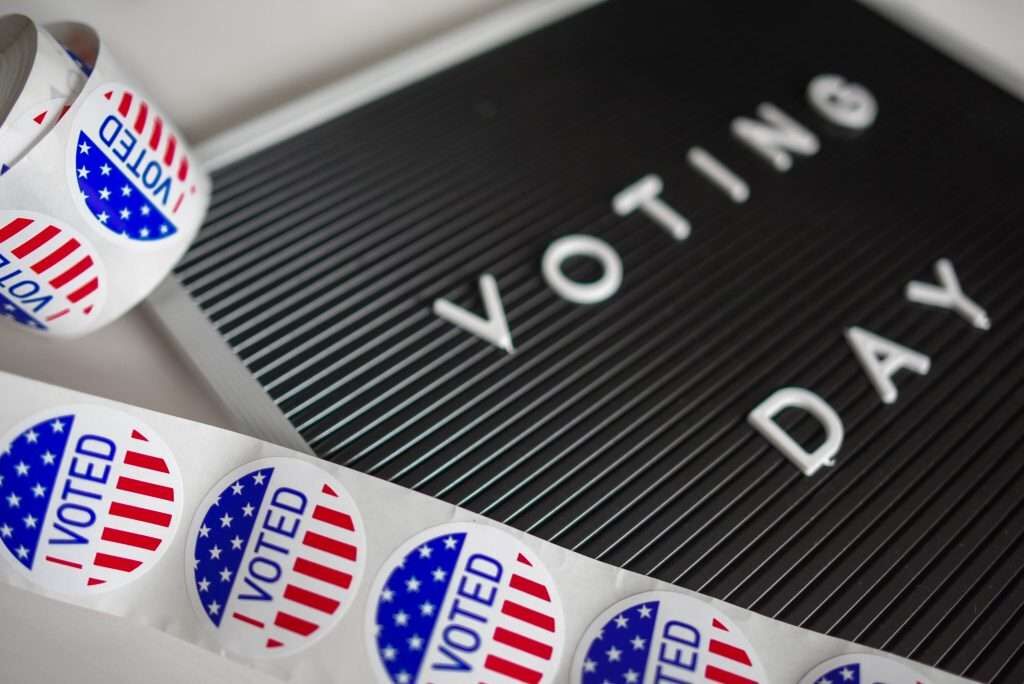 Every person we work with, has a dream and a passion to succeed. Very often people with disabilities are considered "less than" or "broken". We believe in them. We help them tap into their boundless talent, spread their wings, test their curiosity, and expand their vision of what is possible. At Synergies Work, we endeavor to level the playing field for people with disabilities by empowering them to build sustainable businesses. Importantly, we want them to believe in themselves. This is slow, and deliberate work. But we are ready to do the hard work because to us, every individual matters. We are their coach, guide, and their loudest cheerleaders! 
2020 .ORG Impact Awards Finalist
Synergies Work has been selected as a finalist in the 2nd Annual .ORG Impact Awards, which honors remarkable .ORGs and individuals positively impacting their communities and making the world a better place. The awards are hosted by the Public Interest Registry (PIR), the people behind .ORG.
Synergies Work is one of the top five entries in the INNOVATION category for moving people with disabilities from unemployment to entrepreneurship.