Upcoming & Recent Sessions
Friday, April 23rd, 2021, 11am-12pm
Join us for an overview of Copyright Law with Georgia Lawyers for the Arts Executive Director Meredith Ragains. This session provides a high level overview of copyright law for artists and "artreprenuers.
Meredith Ragains has served as the Executive Director of Georgia Lawyers for the Arts since 2013. Meredith oversees legal services, education programs, and community relations for the statewide organization.
Prior to her work at GLA, Meredith was a litigator for 12 years at Robins Kaplan where she was in the Commercial Litigation practice group. In 2009, the State Bar of Georgia awarded Meredith its Pro Bono Project Award for her outstanding work with pro bono clients.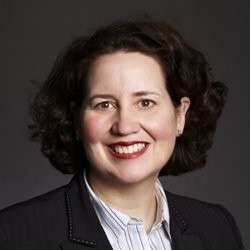 Watch our previous weeks Art Spotlights featuring artists, entrepreneurs, photographers, and more.
Description
Michael Tolley shows us how to create a textured abstract portrait in the style of Frank Auerbach.